The practice is set in a converted semi detached house with a waiting room and reception area overlooking a tranquil garden. We have air-conditioned treatment rooms all fitted with digital radiography, intra-oral cameras and the latest equipment to ensure we deliver the highest standard of dentistry to you.
Meet Our Dentists-Over 100 years combined experience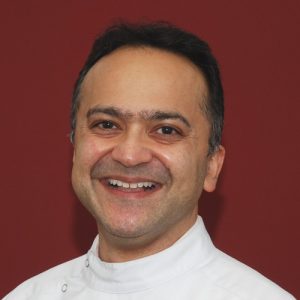 Salil Patel (Sal)
Dentist GDC No. 69732
Clinical Director
---
Sal qualified from King's College School of Dentistry in 1993.
He completed his Licentiate in Dental Surgery at the Royal College of Surgeons (LDS RCS Eng) in 1994.
He worked in general practice for 12 years before joining Highfield Dental in 2006. He completed a Diploma in Postgraduate Dental Studies at Bristol University (DPDS) in 2007 gaining skills in oral surgery, intravenous sedation and the management of anxious patients.
Sal has been placing implants for over 10 years. His expertise comes from training with and learning from some of the leading implant innovators.
Bone augmentation techniques – Dr. Istvan Urban, Hungary.
Sinus lift procedures – Dr. Ziv Mazor, Israel.
Soft tissue augmentation techniques – Dr. Marius Steigman, Germany.
Implant Prosthodontics – Dr. Sascha Jovanovic, USA.
Sal has special interests in implant dentistry, dental cosmetics and the treatment of tooth wear.
"I enjoy the challenges of dentistry; with modern dental materials at our disposal we are able to offer versatile, flexible treatment options. I like to encourage dialogue with my patients; communication is so important if you want to put your patients at ease."
Sal is passionate about dentistry and the latest advancements in dental healthcare and likes to keep up-to-date with new and emerging techniques.
He is focused on having the best team in his practice ensuring patients are offered the highest level of clinical care in a friendly relaxing environment.
Sal lives in Sutton with his wife and two children. Sal's interests outside dentistry include golf and skiing.
Sal's Trusted Team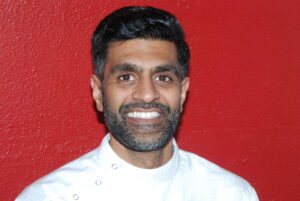 Pinal Patel
Dentist GDC No. 154356
---
Pinal qualified from King's College London in 2009.
He has worked in general practice ever since before joining Highfield Dental in 2021.
Pinal enjoys all aspects of dentistry and believes in putting the patient first,  He believes this can only be achieved by listening and trying to understand the patient's needs as an individual.
"I place great emphasis on dental disease prevention in all my treatment plans. It is important that patients are given treatment choices and that time is taken to explain these choices to them."
Pinal enjoys keeping his knowledge fresh through continued education and attending courses.
Pinal lives in Sidcup with his wife. He enjoys travelling and all sports.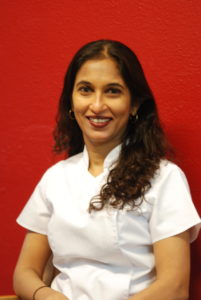 Biruntha Vaheeswaran
Dentist GDC No 72416
---
Biruntha qualified from Guy's Dental Hospital in 1996.
Five years after qualifying Biruntha went on to set up her practice in Bromley. Biruntha built a large following of patients over a successful 19 year period.
Biruntha's focus and main interests are in preventative and general dentistry with a considerable amount of experience in both.
"Communication, conversation, and rapport with patients are key elements to my clinical work. I feel it's very important that patients are included in every aspect of their dental treatment."
Anxious patients will find Biruntha has a very patient caring and calming approach.
Interests outside work include handicrafts, gardening and baking.
Biruntha lives in Beckenham and is married with a teenage daughter.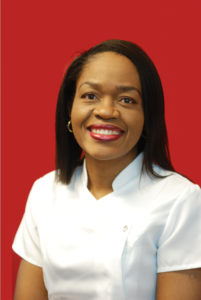 Martina Oboh
Dentist GDC No 154555
---
Martina gained her Bachelor of Dental Surgery in 2003 and her Masters in Restorative Dentistry from Kings College London in 2014.
Martina is a strong believer in continued education and has also been awarded the MFGDP by the Royal College of Oral Surgeons.
Her special interests are in periodontal treatment, preventative dentistry and aesthetic dentistry.
She believes in minimally invasive dentistry and works with her patients to find the correct solution.
She has an extremely caring, calm, and gentle manner ensuring her patients are put at ease.
"I believe dentistry can be delivered in the most gentle and empathic manner without compromising the standard of care".
Outside of caring for her patients, Martina spends the weekends watching football and athletics with her husband and two teenage sons. She also enjoys singing, baking and interior decoration.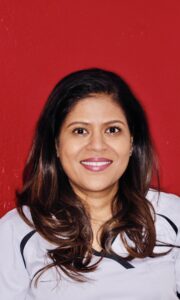 Uzma Patel
Dentist GDC No 117105
---
Uzma gained her Bachelor of Dental surgery in 2003 and has been practicing dentistry for over 18 years. Her enthusiasm for continuing professional development has led her to attaining the prestigious Membership of the Faculty of Dental Surgery (MFDS RCS Edin) and Postgraduate Certificate in restorative Dentistry. At present she is working towards her masters in Restorative Dentistry at UCL London. Uzma believes that the process of learning and improving should never cease if she has to offer best treatments to her patients.
Uzma aims at providing holistic long term care to her patients and treating them like her own family. She has a gentle approach and aims to provide the highest quality specialist treatment. Uzma enjoys all aspects of general dentistry especially Endodontics. She is a registered provider for Invisalign clear aligner orthodontic treatment to straighten teeth.
Uzma's passion lies in changing lives by creating beautiful smiles, helping patients to look and feel more confident and happy. Her special interests are tooth wear, composite bonding and cosmetic dentistry. She has gained training from the best in the field, like Dr Ash Parmar and Dr Monik Vasant.
"I am a good listener and enjoy getting to know my patients". For Uzma, great dental care means having great relationships. She likes to take the time to build trust with her patients and to help them achieve a better understanding of their oral wellness, which is the key to keeping them as healthy as possible.
"I believe in constantly upgrading my clinical skills and utilising the latest techniques and advancements in dentistry". She is a strong advocate of 'Prevention is better than cure'.
In her free time Uzma enjoys spending time with family, running, yoga and mediation, skiing as well as travelling.
Hygienist
Swati Mishra

GDC No 286837
Dental Hygienist and Therapist
Swati is our Dental Hygienist. She comes with diverse experience in Health Services and Management and dental practice management.
Her approach to patient treatment is based on personal care, empathy and best clinical treatment leading to better oral health.
Swati did her Masters from London South Bank University in international health services and hospital management where she received "Best Learner of the year award" by Barts NHS Trust, London.
She also worked with a dental startup Royal Arts College, where she was involved in user testing for development and improvement of smart toothbrushes.
She has been associated with health services through various other roles such as assistant practice manager and clinical admin at a GP service.
She participates in local community services through various initiatives such as teaching in Moral Classes to children in the local grammar school, and cooking hot meals for the local food bank.
In her free time Swati enjoys spending time with family, gardening, learning and practising yoga and mindfulness meditation.
Our History
Our staff may be young but our history and experience is extensive.