Please send us a message
If you can't find what you need on this website or have a comment you want to make about Highfield Dental, let us know. We are happy to answer any questions you might have about our practice; use the form below and we will respond as soon as we possibly can. Alternatively, you can write to or visit Highfield Dental at:
81 Crofton Road
Orpington
Kent
BR6 8HU
Telephone: 01689 823786
Email: info@highfielddental.org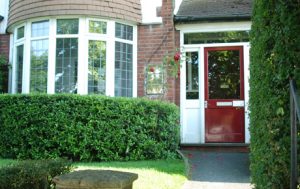 OPENING TIMES
Monday        08:30 – 17:30
Tuesday        08:30 – 17:30
Wednesday  08:30 – 17:30
Thursday      08:30 – 17:30
Friday            08:30 – 17:30
Lunch            12:50 – 14:00
In an EMERGENCY….
We run emergency appointments during the weekdays from 12.20pm-13.00pm.
Please telephone the practice on: 01689 823786 if you need to be seen urgently (this service is strictly for patients registered with the practice).
For patients who are not registered with Highfield Dental please book online for an appointment to be seen on the day.
FINDING US
 Travelling by Car
Ample parking available on the single yellow lines on 'The Ridge' except during the hours of 11.00-12.00, there is a footpath connecting 'The Ridge' and 'Crofton Road' running adjacent to our property and marked in red dots on the map below. There is ample parking on the surrounding roads after 2pm when the single yellow parking restrictions do not apply.
Travelling by Bus
You will find Highfield Dental on bus routes: 208, 61, 353, 654, R2, R7 and R3.
Travelling by Train
We are a 10 minute walk from Orpington station which runs regular overground train services to and from Charing Cross, London Bridge and Waterloo East.